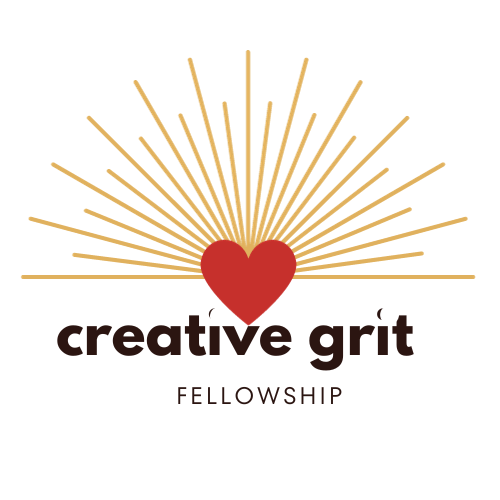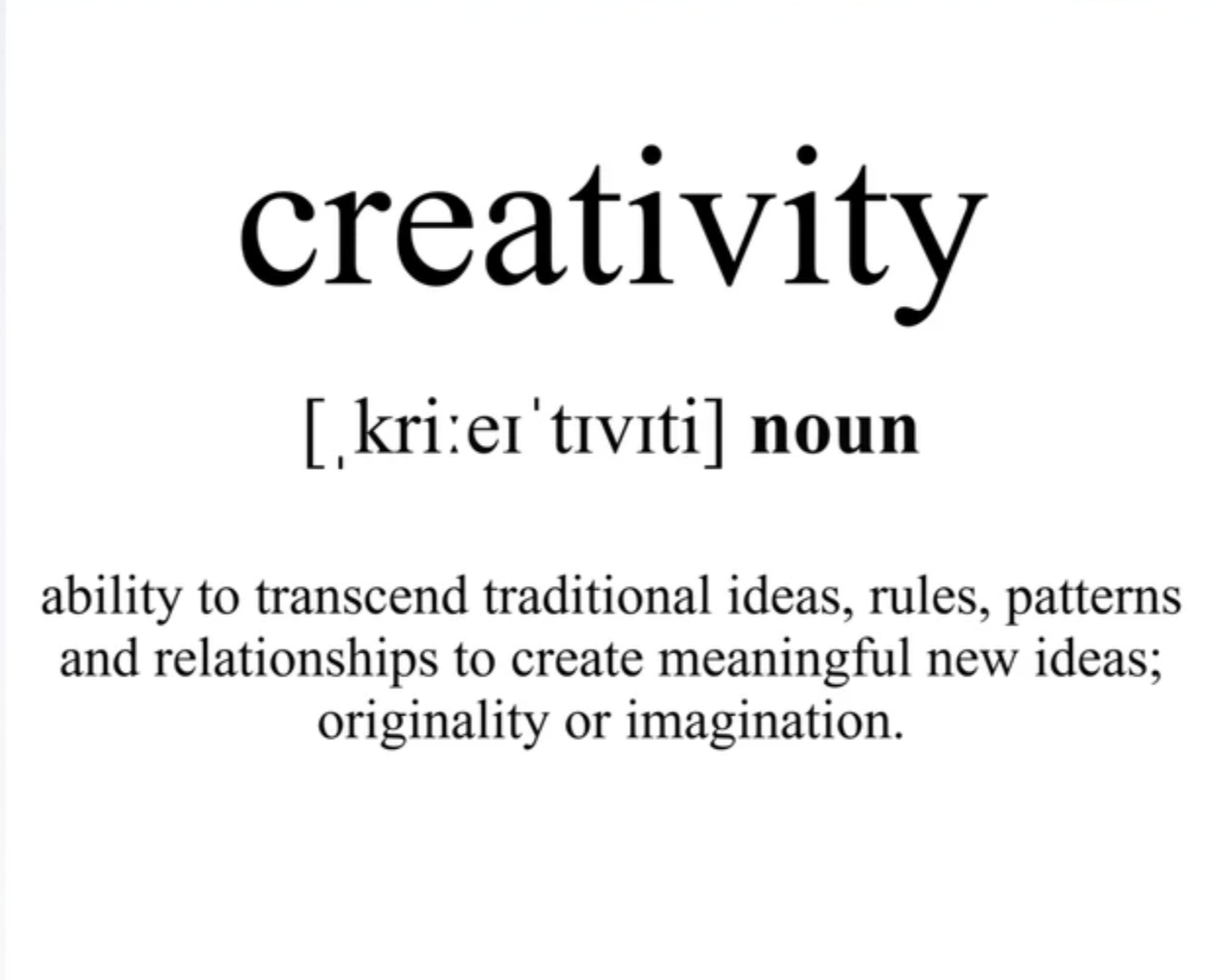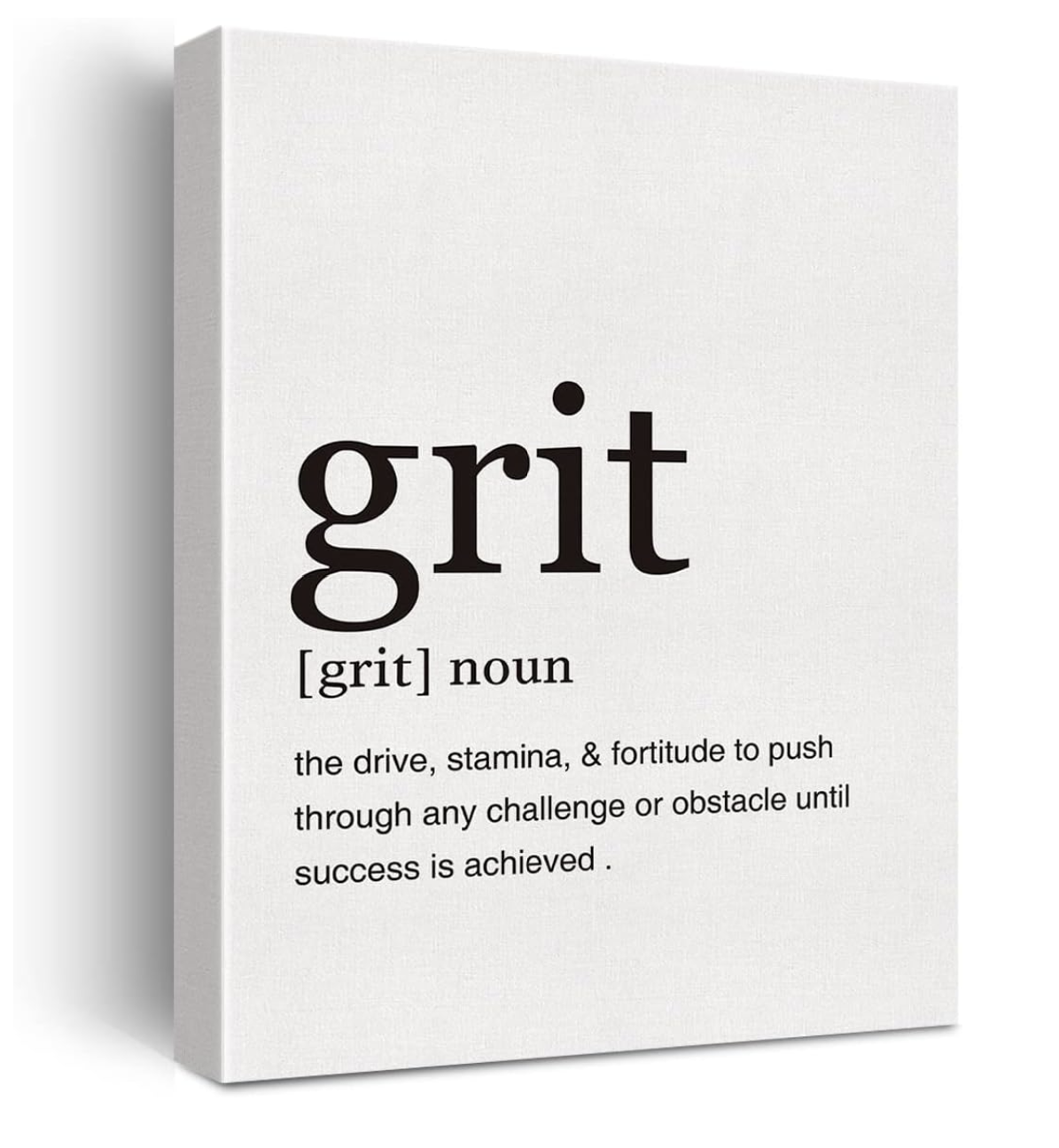 What is it?
A one-year fellowship to learn:

trauma-informed wellbeing support for youth (fill up your tool chest)
how to teach youth to remove their own boulders from their creative paths.

You will go on your own hero's journey of creativity
We are on the hunt for 15 people who work with indigenous or ethnic youth and who believe that each child has a creative gift to bring to the world and want to help them bring it.
Who is it is for:
Youth Workers
Social Workers in Schools
Creatives who work with youth
Teachers
Teacher Aids
What do you learn?
The Creative Grit Framework - This is a diagnostic tool, developed by award-winning creative/youth worker/holistic nurse Mandi Lynn, to help figure out where trauma blocks are keeping your youth from succeeding in bringing their dreams to life.
Once you know where the blocks live, we teach you a collection of tools that help support the youth in removing the blocks.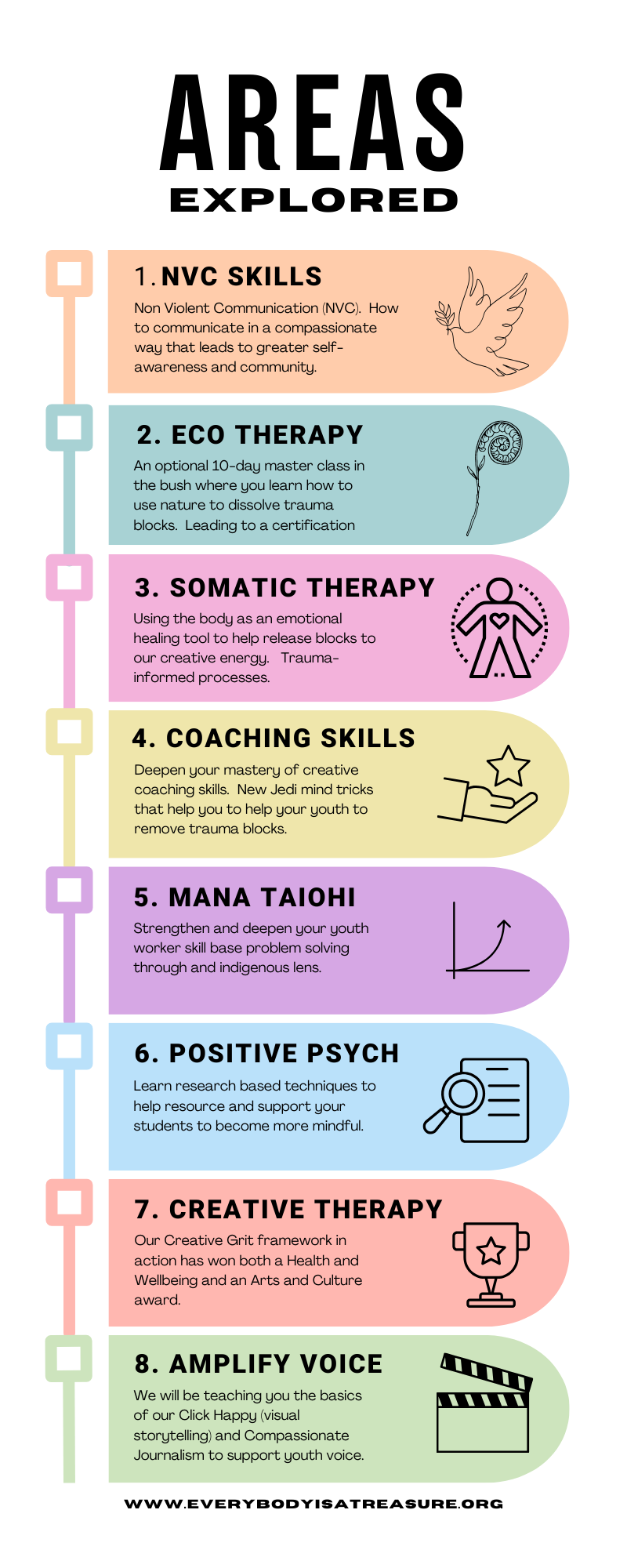 As Ecotherapists we like to teach by the moon.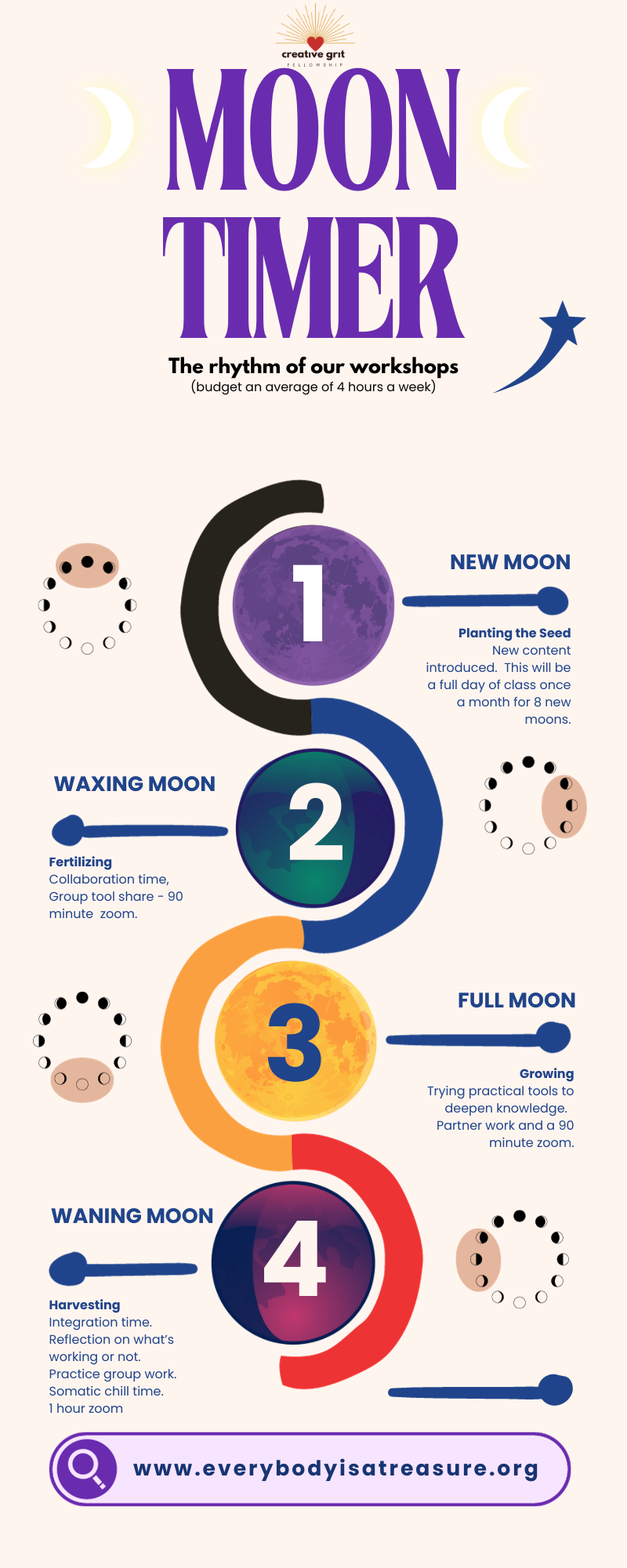 Ecotherapy
Participants in the Fellowship will become certified in Ecotherapy.
This is instruction on how to use the environment to support wellbeing. (Taught over 10 days in the bush)
The intentional re-connection with the natural world as a profound gateway to our own healing and renewal.  It draws from the work of many before us – those who have received ways of honouring, connecting to, and relating to the natural world from a long line of wisdom keepers.
Where does this training come from?
The primary professional modalities that inform this training are: Somatic Ecotherapy, Nonviolent Communication (NVC), Hakomi Mindful Somatic Psychotherapy, Internal Family Systems, Creative Arts Therapy, and Mindfulness.
The specific lineage-holders of knowledge that this training takes particular inspiration from are: Dave Talamo with Wilderness Reflections; Steve Foster and Meredith Little with The School of Lost Borders; Joanna Macy with The Work that Reconnects; Marshall Rosenberg and Nonviolent Communication, Jon Young with the Wilderness Awareness School; Bill Plotkin and the Animus Valley Institute; Ron Kurtz and Hakomi Mindful Somatic Psychotherapy, and S.N Goenka with the Vipassana Meditation Centre.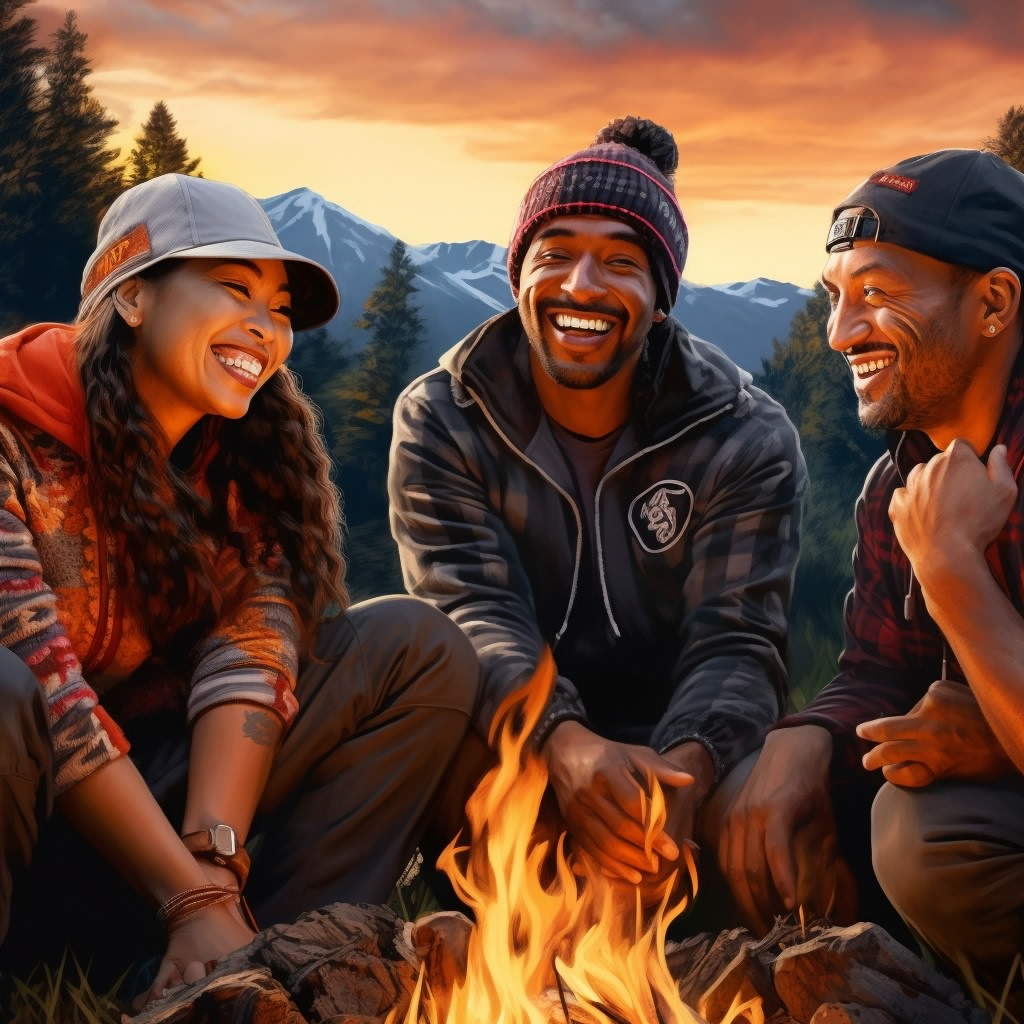 What is the origin of this part of the training?
The primary professional modalities that inform this training are Holistic Nursing, Neuroscience - Polyvagal theory, Nonviolent Communication (NVC), Positive Psychology,  Maha Tahoi (NZ Youth Work framework), Somatic Therapy, and Mindfulness.
The culmination and synthesis of 30+ years of study and practice in a wide variety of disciplines: youth work, holistic nursing, attachment theory, trauma theory, creative well-being,  Film making, photography, Ayurvedic and Taoist healing principles, positive psychology, neuroscience, Needs-Based coaching, spirituality, philosophy, and the principles of success.
Its effectiveness can be seen in the Create Happy program, which uses the framework to support NZ youth to create their own award-winning media company that teaches compassionate journalism skills and amplifies youth voices.
Creative Grit Framework
Creative Grit Framework
(Taught over eight moons in Two-hour zooms and in weekly practice groups)
Those who complete the Fellowship will be trained as Creative Grit Facilitators.  This is a trauma-informed way of coaching and supporting youth to bring their gifts to the world.  It is about helping to midwife the creative magic that lives inside of our youth to find its expression in the world, even if they come from backgrounds that have put blocks in the way of their creative genius.   The framework has been developed by Mandi Lynn founder of Every Body is a Treasure Trust as a peace activist framework that starts with cultivating inner peace.
The program approaches well-being through the lens of creative practice.  It assesses the path from a person's idea to the point where they hold the creation in their hands as a map to point out areas where progress is being slowed or dissipated.   These slowed areas often point to subconscious blocks.  Blocks that often have their roots in trauma of some sort.  So the goal of the Creative Grit Framework is to teach you tools to support your own unblocking and to support the unblocking of your students.
We will learn the framework but will also supply extra training in Compassionate Journalism and Visual Storytelling as a means to share the program with your students if you wish.  However, the program can be modified to work with any creative modality that the facilitator is keen to share with their students or any creative process that the student wishes to use.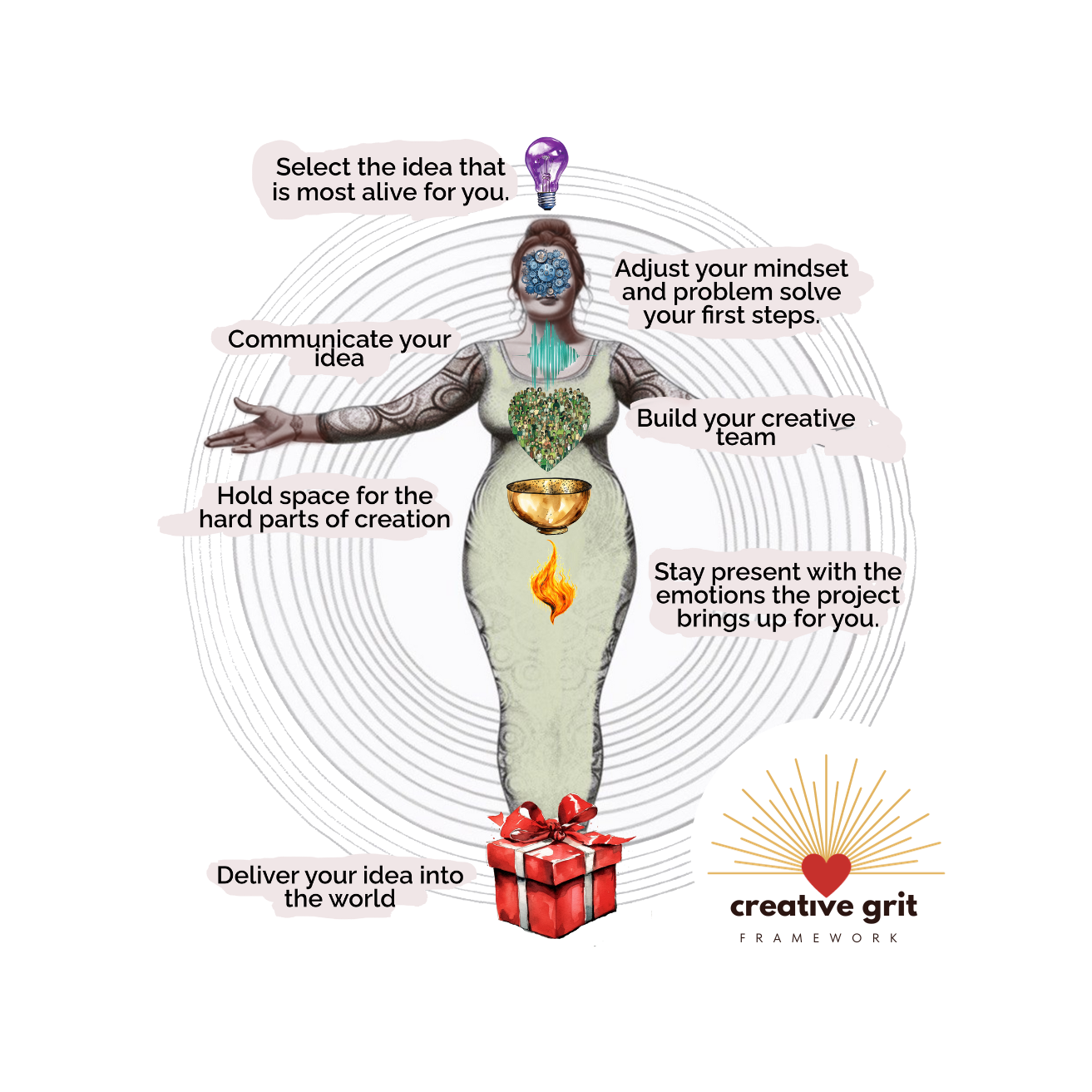 Nominate a person who works with Indigenous or Ethnic youth:
What does the Program Cost?
We are applying for funding for the pilot program.  If we are successful, it will cost participants and their organizations nothing but the time invested in the training.
In order to get this funding we need letters of support from those who are keen to take this training. 
What are the Time Requirements?
The time investment is:
Ten days in the bush to become an Ecotherapist.
Four hours a week for training for eight moons.
Willingness to take the learning and co-design a creative activism program with youth in your care.
Who will be selected for spaces in the Pilot?
Must work with primarily indigenous or ethnic youth as your job.
You will be able to commit to the time required for study
You have a passion for supporting well-being skills in youth and a willingness to look at your own "stuff"
Willingness to share what is working well in your own practice and a desire to learn co-design principles.
We will select 15 people from around the country to participate in the pilot once we have the funding.
Will it ever open to youth workers who work with non indigenous or ethnic youth.
Our hope is to open the program after the pilot to new cohorts who come from different groups.