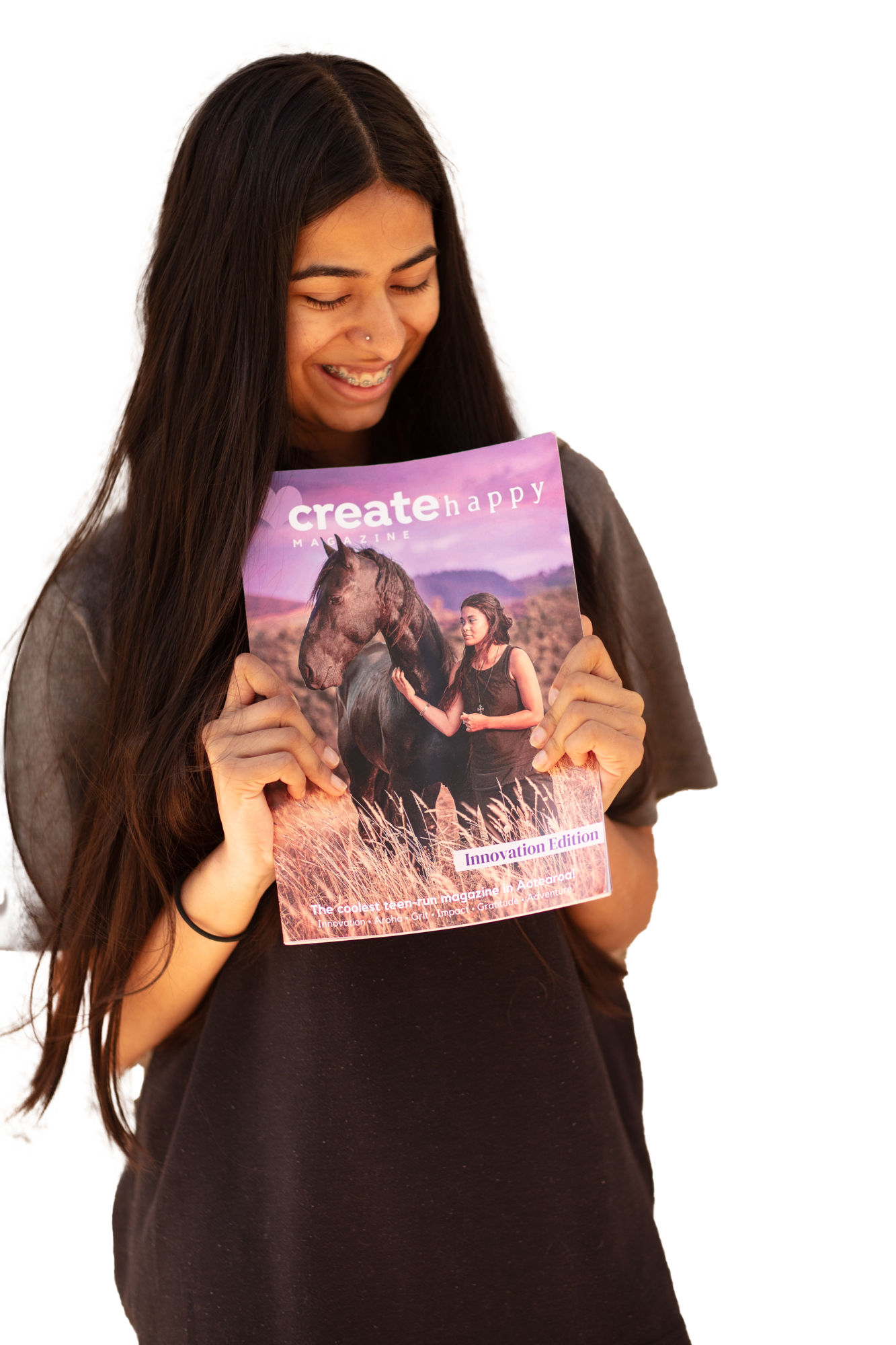 We gave them an inch and they created an Empire
In 2017 we started a community youth program called the Heartivists.  We won the Wellington regional Health and Wellbeing awards for that program which got us funding to work in South Auckland.
The kids in our Rewa Heartivists program helped us CoDesign Click Happy.
The Click Happy students then Co designed Create Happy Magazine with a 13 year old editor and a handful of keen writers they started and created their first magazine with support from our trust.
Fast forward to now and we have 6 full sized editions in our collection,  a volunteer creative team of over 30 content creators and we have won awards.

Girl Boss Innovation Award presented by Spark in 2023
The Arts and Culture Award from Wellington Community Awards - Upper Hutt.

The plan for the year coming is to get the magazine printed and on shelves and to start a podcast.
We also run a thriving online community where the students support each other and cheer each other on from around the country.
On Mondays at 8pm we run a wellbeing program to start the week off right called Creative Grit where we run through seven week cycle of wellbeing skills.
Our Programs
(click on them to find out more)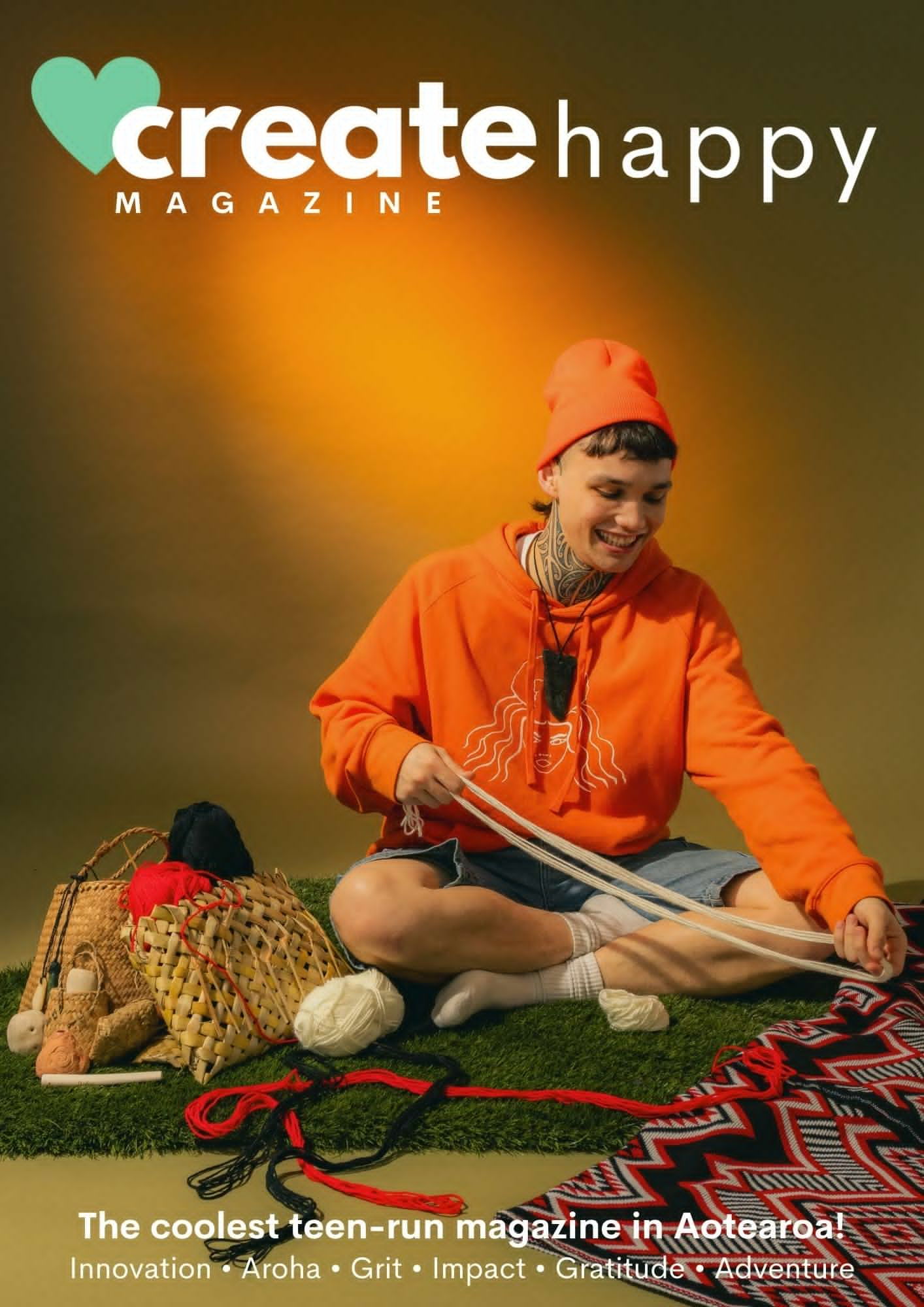 Create Happy Magazine Aroha Edition
Create Happy Magazine Innovation Edition
Create-Happy-Magazine-Impact-Edition-2_compressed-1-1
Create-Happy-Magazine-Grit-Edition-FINAL-DRAFT-4_compressed-1
Create-Happy-Magazine-Aroha-Edition-15_compressed-1-1
a4 cover volume 1 copy