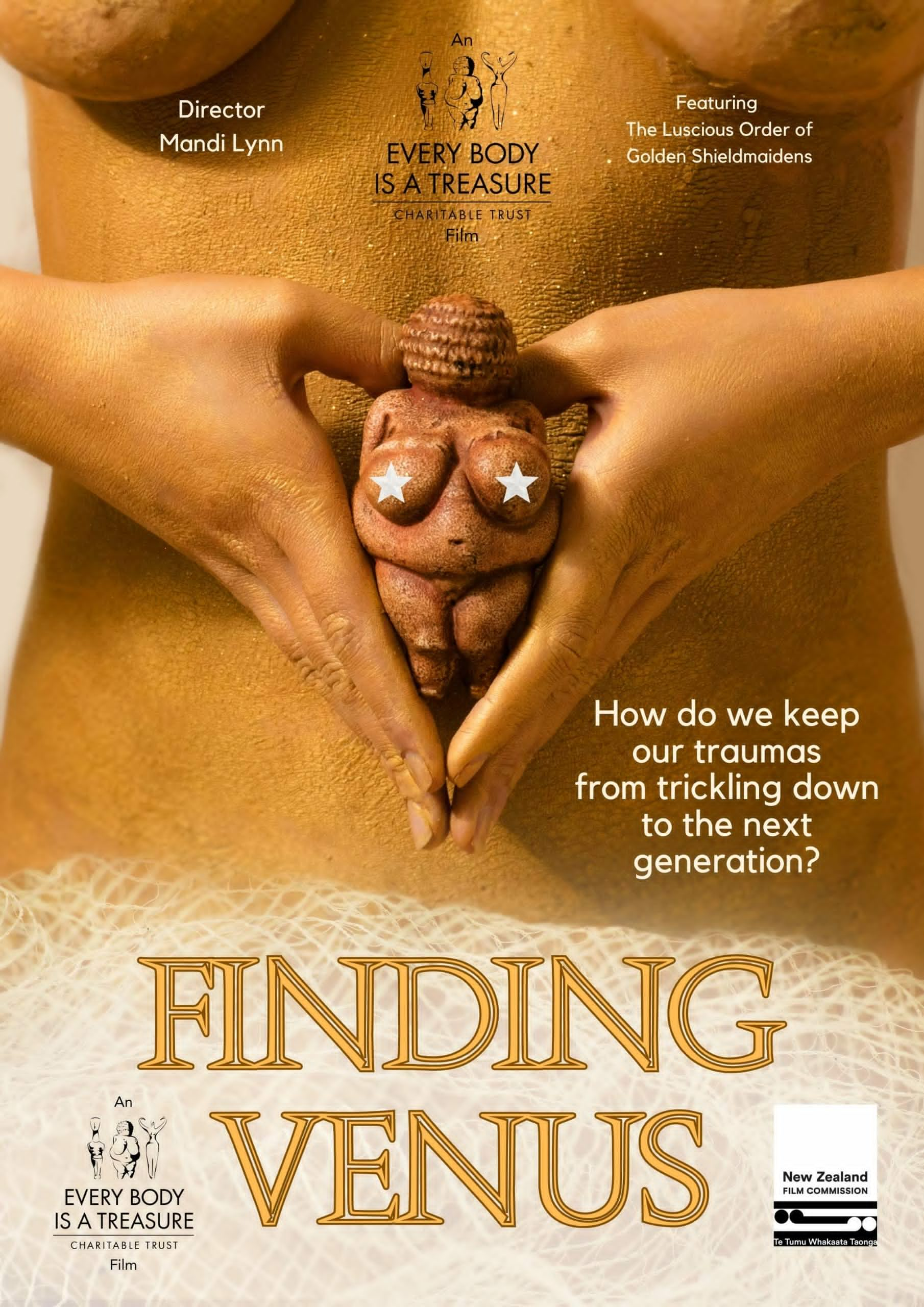 Every Body is a Treasure Exhibition and the Finding Venus Film
It started with a question from my 5-year-old niece.  "Auntie Mandi am I fat?"
Then answer was irrelevant because that wasn't the point.  The point was the fact that my mind felt like it was chewing on shattered glass when it asked "What the hell was wrong with our society that a 5-year-old was worrying about a thigh gap?"   Since social media was introduced on our phones in 2011 there has been a three-fold increase in suicides of girls aged 10-14.  Eating disorders are on the rise.  Why?  I think a contributing factor might be the fact that each day we see 400-600 photoshopped images of a genetic 1-5 percent of women who have been chosen as the ideal.  So I wanted to create a counterpoint.
The Every Body is a Treasure exhibition is my love letter to my niece and every other girl/woman who has been sold the BS story that there is only one kind of beauty (skinny, white, and young).  I only qualify for one of those now, so the exhibition has also been a love letter to myself and through the creation of it, I have deepened my self-compassion to a point I never thought possible.  My hope is for some of that to rub off on the viewers and participants as well.
What is Happening with the Film?
The film is having its final tweaks in post-production.
There will be a viewing for the Luscious Order of Golden Shield Maidens to let us know if there is anything that needs to happen regarding blurring due to circumstance changes since the film was made.
The film will be released to film festivals around the world.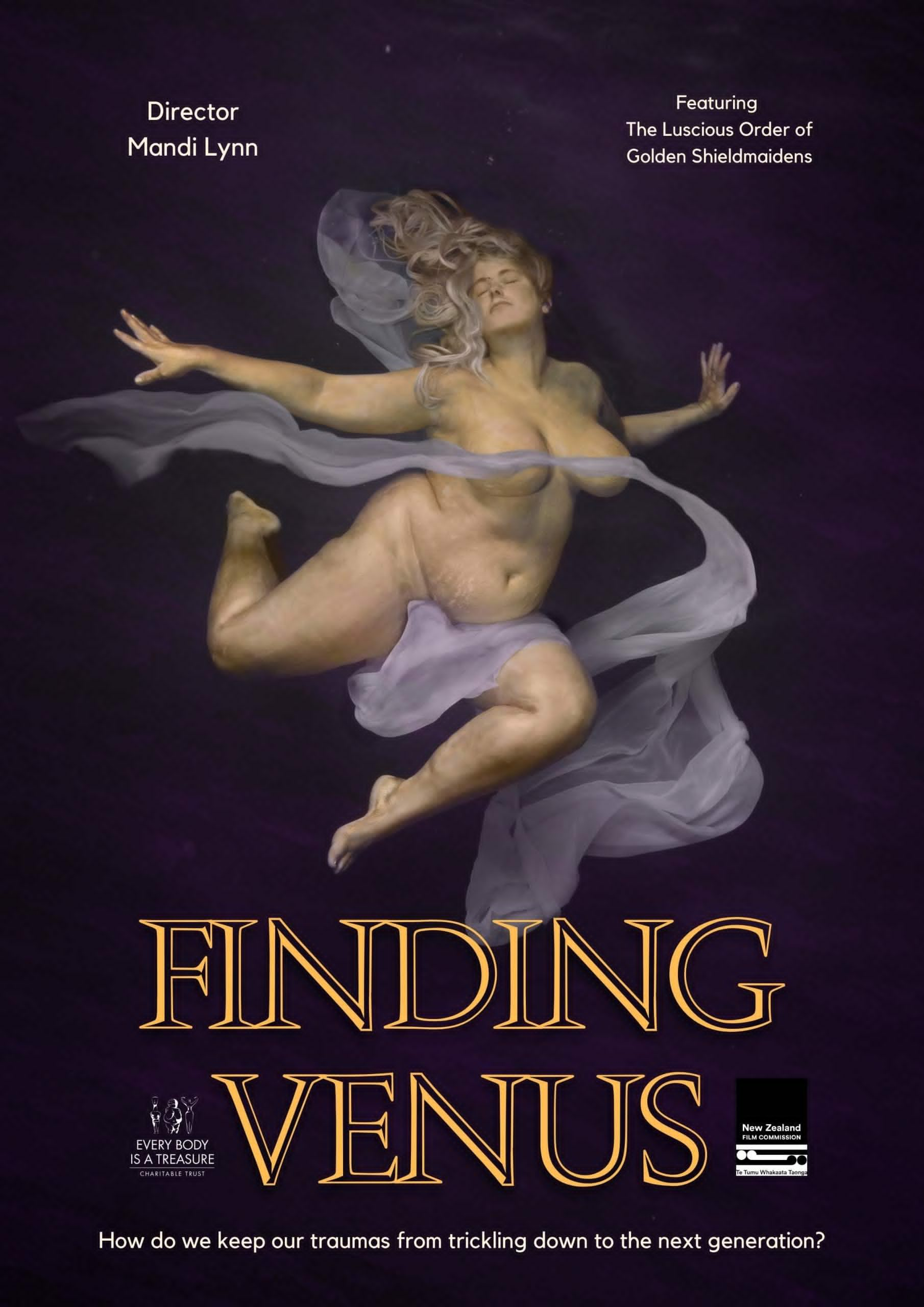 What is happening with the Exhibition?
This is an active exhibition.  It grows with each town I visit.  The goal is to reach 600 women who become inducted into the Luscious Order of Golden Shieldmaidens.  This involves shedding three words that no longer serve you, being witnessed in the process, and then choosing 3 new words to replace them with and then covering yourself in golden clay for the photoshoot.  It is done as a group.  So come alone or bring your best girlfriends, it doesn't matter.  You will be in loving company.  This is open to anyone who identifies as female.
Many women who have been inducted into the exhibition have written to me to tell me that it was a watershed moment in their life and that it significantly impacted their ability to approach themselves with self-compassion.   No promises but you will be helping the next generation to understand the breadth and depth of beauty.   Do it for them, or do it for you.  Either way.  We win.
We hope to combine future workshops with events at film festivals so we have to wait to find out where we are being selected for films.
How can you help bring the Finding Venus Experience to your town
Contact Mandi Lynn at Mandi@mandi-lynn.com to discuss how this might be able to happen.